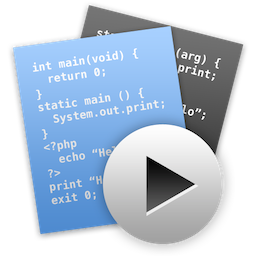 CodeRunner Support
FAQ
After updating to version 1.3.1, CodeRunner no longer works on Snow Leopard.
Unfortunately, CodeRunner is no longer supported on Snow Leopard as of version 1.3.1. In order to use CodeRunner, you will need to upgrade to Lion or Mountain Lion.
I have installed Xcode 4.3 from the Mac App Store and can still not run code in C-based languages. How can I fix this?
Beginning with Xcode 4.3, Apple has started distributing Xcode as a single application rather than an installer. This means that the command line utilities bundled with Xcode which CodeRunner depends on aren't installed by default. To install these, you need to open Xcode preferences, choose the Downloads tab and choose to install command line utilities.
---
If you still have comments, questions or suggestions, please use the contact form below and I will try to get back to you as soon as possible.